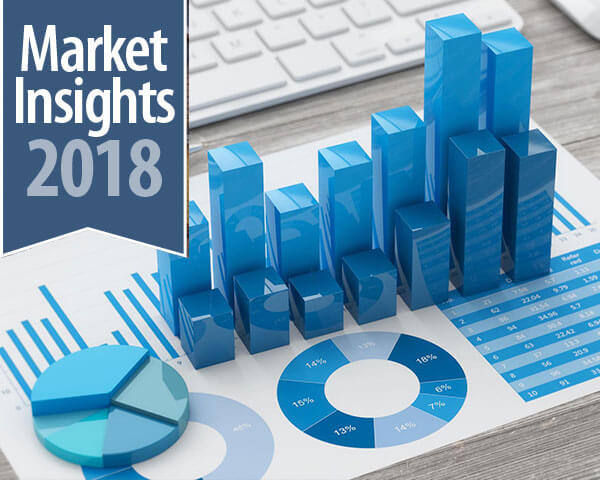 With job creation at record levels, unemployment at a 17-year-low, relatively steady interest rates and increased interest from Millennial homebuyers, the International Builders' Show was awash in a rosy glow. But for home builders, this market is a long way from normal and some experts on the NAHB 2018 Home Building Industry Trend & Analysis panel are saying proceed with caution.  Here are our five top take-aways:
Steady Overall Growth. Saying that the construction market will grow is a no-brainer. Yet, after five consecutive years of gains, the NAHB expects 2018 growth to steady, rising only 2-3% on a nationwide basis. Two key factors in that equation are rising material costs and inventory.
Rising Material Costs.  Outside of labor costs, materials are the top expense on job sites.  The strength of construction activity in recent years has led to a tremendous increase in demand for materials, and in 2018 we're really going to feel associated effects in the form of  higher prices. Between February 2016 and February 2017, material prices rose by 4.8%, despite falling the prior two years (falling 3.5% in 2015 and 2.7% in 2016). So far, prices paid for softwood lumber (+1.0%), ready-mix concrete (+0.5%), and inputs to residential construction less labor (+1.1%) all increased in January 2018, according to the latest Producer Price Index (PPI) release by the Bureau of Labor Statistics, and a recent tariff on Canadian lumber imported into the U.S. could raise the cost of building a home by about $1,300 alone.
Inventory Remains King. The limited supply of homes for sale was the biggest issue facing the home builder last year and it will continue to be a problem, particularly in the entry-level market. Although some are predicting those constraints to ease, the persistent low supply is expected to keep driving prices higher. Indeed, housing starts have been under the long-term historic average of 1.5 million a year for over a decade. In 2017, only 1.2 million new homes and apartment units were built, although this marks the best performance since the housing recession in 2008.  Therefore, experts expect the historically tight supply of single-family homes will tighten further in 2018 after hitting a record low in November 2017.  And with lower inventory comes higher prices. National home prices have climbed for 23 consecutive months, with the hottest markets like Seattle and Las Vegas rising 12.7% and 10.2% respectively.
The "T" Word.  Several provisions in the tax bill signed into law by President Trump will directly impact housing. These include changes to the mortgage interest deduction and to property tax deductions. For example, collective state and local tax deductions are now limited to $10,000; therefore, the overall tax bills in states with high taxes and high property values could increase significantly. These markets should see reduced appreciation on homes as buyers find the local market less desirable. Mortgage interest deduction limits on new homes were cut to $750,000, further hitting the high-value markets. Furthermore, the increase in the standard deduction reduces the tax incentives for lower and middle-income consumers to purchase a home.
Hello, Millennials.  In 2017, millennials made up the largest group of homebuyers — 34% of the total buying pool. The generation of adults born after 1980 may have been slow to enter the housing market, but as a growing share of them get married and have kids they are buying homes at rates equal to their parents. And, as NAHB Economics own research has indicated, millennials aren't necessarily interested in urban spaces. As much as that generation likes urban core living,  most are unable to afford it. Look for housing disincentives in urban areas to drive Millennials and other first-time home buyers further out into the suburbs, where developers can build more affordable homes via lower land costs.
Overall, the outlook remains positive for home builders in 2018. As the real estate market continues to evolve, savvy, forward-thinking home builders can play a crucial role in addressing the housing shortage and replenishing depleted inventories. Also, there are still plenty of opportunities for building professionals in wildfire- and hurricane-devastated areas like California, Texas and Florida.