There's one thing that you should know about ECHOtape — we like to get dirty. Whether it's paper mill plants, muddy construction sites or the Alaskan wilderness,  we have always gotten down and dirty with our customers. And for good reason: It's easy to develop products in an ivory tower, but it's not until you get out in the field that you truly see how your product works.  Watching how our customers use tape is paramount to understanding their needs which is exactly why most of our team, from C-Suite to Sales, is out in the field day in and day out.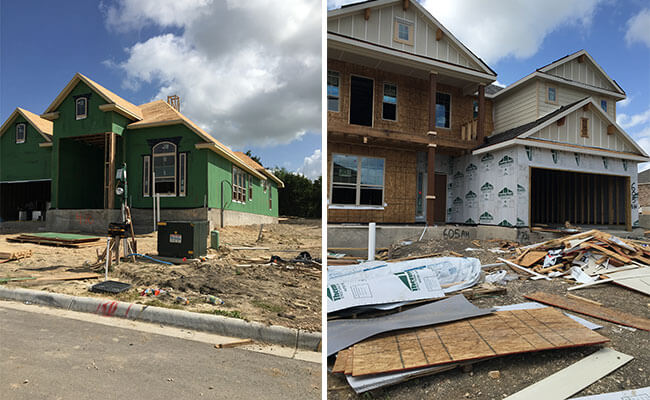 In the past few years, we've made a conscious decision to focus on the construction industry. Earlier this year, we introduced you to Colby Swanson, a building and construction expert who has been instrumental in expanding our knowledge of the building trades. We've met with performance builders who have shared their building practices with us and helped us understand their use of tape.  And most recently, while at the Construct Show in Austin, we had the unique opportunity to visit The Durability Lab at the University of Texas. This is where independent researchers test our tape in the harshest of conditions — the blazing Texas heat.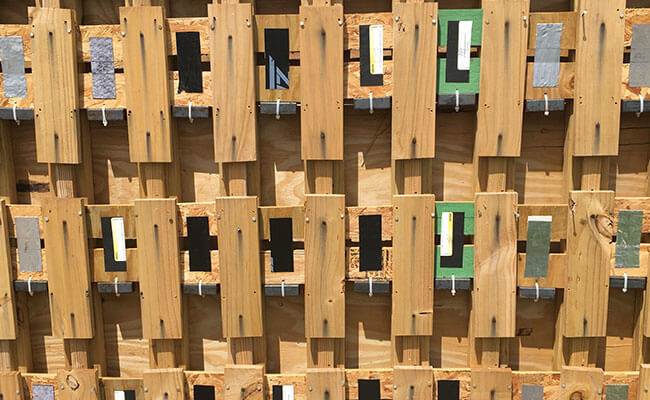 Created by Building Diagnostics, Inc., The Durability Lab studies the durability of building components. Their focus is on materials exposed to the weather, because they suffer the most distress. To date, their engineers have published more than 50 articles on durability of building components!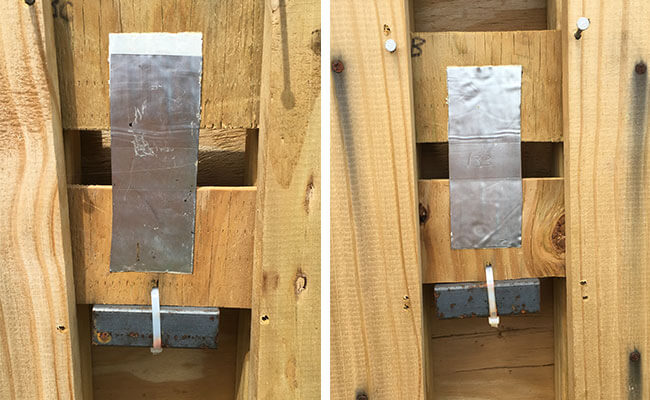 During our visit we learned that most systems fail prematurely before they have a chance to weather, due to wrong information, wrong selection, wrong details, or wrong installation.  If that sound familiar, it's because we've written hundreds of articles about choosing the right tape for the right application and the right field conditions. What we saw at The Durability Lab tells us that we are on the right track, but we have only just scratched the surface on tape's long-term capability as a building material.
In the coming year, we will continue to meet with builders, contractors, engineers and specialists around the world, seeing what is happening in real time in the field, and then using that knowledge to innovate and solve problems for customers.
For more information about tape visit The Complete Technical Guide to Adhesive Tape. To learn more about ECHOtape and how we help customers find the right tape for their job, you can read about us here or contact us with any questions you may have.