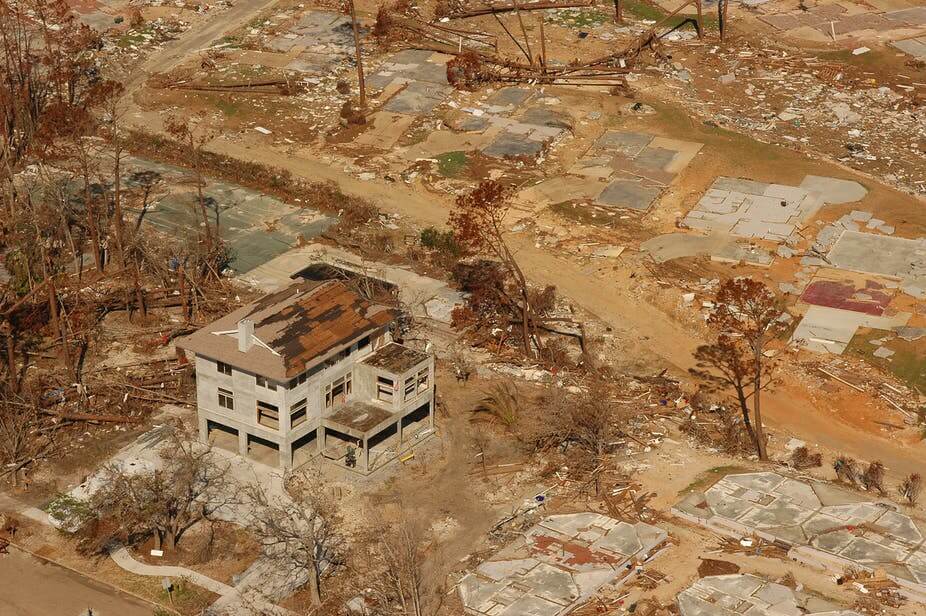 2017 is the first year on record in which three Category 4 hurricanes have made landfall in the United States. Hurricane Harvey set an all-time record for most rainfall —as much as 55 inches—causing catastrophic flooding.  Hurricane Irma was one of the most powerful hurricanes ever observed and caused the biggest power outage in American history (17 million people without electricity). And just days later, Hurricane Maria hammered Puerto Rico, knocking out power islandwide and creating a humanitarian crisis for 3.4 million U.S. citizens.
To citizens on the ground, the aftermath of a disaster is often focused on "getting back to normal"; returning people, families, citizens, municipalities back to their daily lives. But do cities need to think harder about how to withstand the next one? How do these "100 year storms" change building codes and practices?  And, is it enough?
Yes. And, no.  History offers a positive perspective.
LESSONS FROM ANDREW & KATRINA
In 1992, after Hurricane Andrew destroyed more than 125,000 homes in Florida and left roughly 250,000 people homeless, a major overhaul of the state's building codes took place. Florida adopted and implemented a statewide building code requiring sturdier construction of windows, roofs, doors, and supporting pillars to withstand hurricane-force winds.
After Hurricane Matthew hit Florida in 2016, Martin County Building Department Director Larry Massing said, "Stricter codes that have been enforced since the early 2000's and the lack of damage is a testament that we learned lessons from Hurricane Andrew. … It's made a monstrous difference in the level of damage we've experienced."
Post Hurricane Irma, the Miami Herald reported that in the Keys, "Monroe County's building standards are among the toughest in the nation and—at least for the newest single-family homes built after 2001—they appear to have been up to the challenge," the newspaper wrote.  Further in the article, the Florida Engineering Society Executive director Allen Douglas is quoted: "Monroe and Dade County definitely have the strongest building codes in the country when it comes to the wind and water. We're hopeful, when all the assessments are done, we're going to find the codes stood the test."
Prior to Hurricane Katrina, Alabama, Louisiana, and Mississippi did not have statewide building codes for non- state-owned buildings. Many of the communities in the area had either not adopted up-to-date model building codes that incorporated flood and wind protection or no building codes at all.  Ten years later, what has changed?
According to the Insurance Institute for Business and Home Safety's Rate the States report (2015):
Alabama: Prior to 2012, Alabama did not enforce a statewide residential building code. In 2012, Alabama adopted a statewide residential building code based on the 2009 International Residential Code. While enforcement is not consistent in all communities, several coastal communities have strong code adoption and enforcement programs.
Louisiana: After Hurricane Katrina, Louisiana passed a law requiring mandatory adoption and enforcement of building codes. Louisiana now enforces the 2012 IRC. However, they did not adopt the high-wind design or wind-borne debris region maps.
Mississippi: After Katrina, Mississippi required flood- and wind-resistant building codes in five coastal counties. In 2014, the state adopted a statewide building code, but allowed communities to opt out.
SUPERSTORM SANDY'S SUPER RESPONSE
After Superstorm Sandy, New York City became one of the first communities in the country to create a comprehensive set of climate resilience design guidelines for major projects in the region. The guidelines define a resilient facility as "one built to withstand or recover quickly from natural hazards," and they provide options for withstanding climate change-related risks, from more extreme heat to more severe floods.
The Superstorm Sandy response also pioneered an entirely new federal approach to rebuilding: a $1 billion National Disaster Resilience Competition, which allowed states and communities hit by major disasters in 2011, 2012, and 2013 to apply for competitive grants to fund major resilient infrastructure projects. HUD received applications for more than $7 billion in projects as part of the competition.
THE FUTURE IS NOW
The good news is that building codes do seem to be getting better.  The bad news is that it often takes super-sized storms to effect radical change.
As reported by Christopher Flavelle of Bloomberg Politics, "Harvey Could Reshape Where Americans Build Homes," Hurricane Harvey has ignited a political and building-code firestorm —  whether the U.S. should respond to the growing threat of extreme weather by changing how and, even where, homes are built.
Flavelle notes that Texas, despite being one of the states most vulnerable to storms, has one of the most relaxed approaches to building codes, inspections, and other protections. According to the Insurance Institute for Business & Home Safety,  it's one of just four states along the Gulf and Atlantic coasts with no mandatory statewide building codes, and it has no statewide program to license building officials.
Will that change? It remains to be seen. Unfortunately, despite the demonstrated benefits of the codes, Florida enacted a law this year that prevents the state's building codes from automatically including design updates endorsed by the International Code Council, meaning that important storm-proofing innovations could be left out of future code updates.
What do you think needs to be done? Do cities need to work harder at implementing sustainable building code and practices?