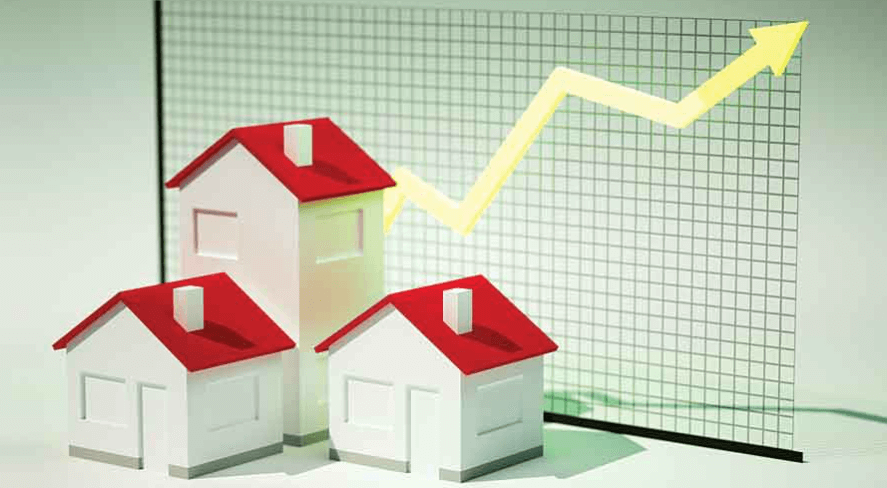 Ready for some good news?!  According to the 2015 State of the Construction Industry Report, the value of all construction work done in the U.S. last year reached the highest level  recorded by the Census Bureau since 2008 – $961 billion. That's a noticeable improvement (5.6 percent) in home building over 2013 and a substantial upturn (22 percent) from 2011, when the value of all U.S. construction put in place plummeted to $788 billion.
"For the first time in nearly a decade, there was growth in all three major segments — public, private nonresidential and residential," said Ken Simonson, chief economist for the Associated General Contractors of America (AGC). Indeed, private construction climbed 7.2 percent in 2014 and powered the bulk of acceleration in spending. Multifamily residential (34 percent) and offices (24 percent) posted the largest gains for the year, followed by lodging (18 percent), which has benefited greatly from the economic rebound and hit a five-year high for hotel construction, according to a report by industry consultant Lodging Econometrics.
And that's not all.  At the National Association of Home Builders' annual Fall Construction Forecast Webinar last October, Senior Economist Robert Denk estimated that home starts would surpass one million in 2016 and 1.2 million, or 91% of the average, in 2017. "2016 has a lot of potential to accelerate the recovery," Denk said, adding that the economy is no longer about the "carnage" that caused the collapse. "It's about population and job growth," he said. "We're really in a very different place than we were in the early rounds of the recovery."
Furthermore, worldwide construction of new housing units is forecast to increase 3.0 percent annually to 62.6 million units in 2019. While global population growth is expected to decelerate, declines in average household size will still allow the number of households in the world to increase 1.6 percent annually, boosting demand for new housing. Several of the countries that experienced the most severe downturns, including Ireland, Italy, Portugal, and Spain, can expect double-digit annual increases in new housing units, although in most cases 2019 levels will remain substantially below those in 2004.
Such a sunny outlook leaves all of us cautiously optimistic for 2016 and beyond!