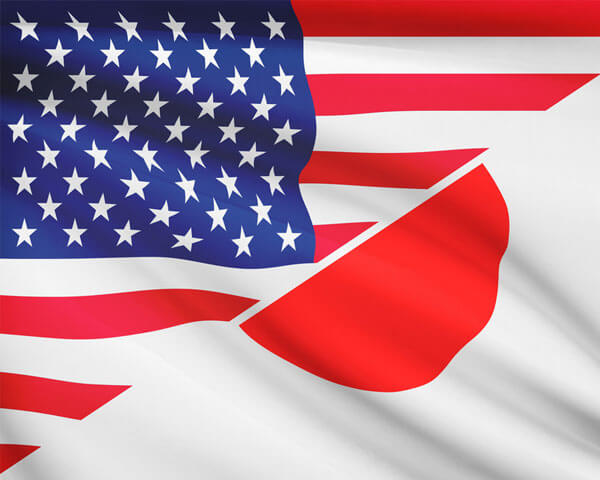 Expect the unexpected. That seems to be the encompassing lesson of 2016 and 2017, two years characterized by listings shortage, surging home prices, catastrophic weather events, stable mortgage rates, and relentless political noise.  And yet while housing analysts continue to obsess over the minutiae, one key trend seemed to escape notice:  The Japanese are coming.
In 2016, Daiwa House landed with a bang, acquiring Stanley Martin Homes, which ranked No. 57 in the Builder 100. Daiwa—which also teamed up with Lincoln Property Company on a multi-family investment deal—joins North America Sekisui House (NASH) and Sumitomo Forestry America as increasingly important players in the U.S. residential neighborhood development arena.  Most recently, the owners of Woodside Homes, ranked 27 in the Builder 100, have agreed to sell the 40-year old entity to NASH in a deal with an estimated value in excess of $468 million.
According to BuilderOnline.com, several other deals are said to be in the works as well, with both Japanese—Sumitomo, Daiwa House—and a number of China-based organizations seeking beachheads in the United States home building and residential development business.
What does this mean?
Obviously, these acquisitions gives Japan's preeminent builders an expansive, diversified residential footprint, capable of both generating profits, and growing into other markets (i.e. masterplanned community development, multifamily apartments, and single-family detached home building).
Motivating Japanese home building organizations in their pursuit of U.S. real estate are two strongly related forces: a need for yield on invested capital and diminishing opportunity to produce that yield in Japan, where the population is shrinking and household formation has stagnated.  At least, that's what the economists say.
To us, it feels remarkably reminiscent of the automotive industry.
In the late 1950s and early 1960s, it was hard to see how Japan could rise to the top of the automotive world. After the Second World War, the Japanese car industry was crippled by the destruction of the nation's infrastructure and weak demand. Toyota almost went bankrupt in 1949. In 1950, its production was limited to 300 vehicles.
Seven years later, Toyota would set up its California headquarters and registered its first car. By 1975, Toyota would become the top import brand in the United States, surpassing Volkswagen. And by March 2018, the six major Japanese automakers (Toyota, Nissan, Honda, Suburu, Mazda and Mitsubishi) are poised  to sell a record 6.8 million vehicles combined, giving them roughly 40% market share.
Is history repeating itself?  We think so.
Here's how Sekisui looks at the Woodside opportunity:
In the housing market in the United States, the view that demand for detached houses in the suburbs will gain speed in the future has a consensus, mainly reflecting falling unemployment rates, rising wages and the mortgage rates that are still at historically low levels. [In the domestic market], the Company has been working to develop and popularize eco-friendly housing systems as its contribution to the solution of social problems through housing, by supplying its mainstay product, Zero Energy Houses (ZEH), and houses with rising added-value into the future. As in Japan, interest in and support for sustainable living environments is rapidly expanding in the United States, as exemplified by the State of California's new regulation that requires all newly built detached houses to be ZEH by 2020.
Needless to say, this influx of Japanese interest in the housing industry was a much-discussed topic at the 2018 Builders Show. Wall Street loves it, and yes, these acquisitions bring a positive influx of cash to strapped US homebuilders. However, land shortages are  already impacting entry level new home starts; can the American housing industry afford to trade future land transactions for short term relief today?
Here's what we think:  When it comes to on-site manufacturing, green initiatives and smart-home technology, Japan is 10 years ahead of the curve.  Indeed, it was Japan who brought Total Quality Management (TQM), a.k.a. smart manufacturing, to the American automobile industry, which we eventually copied.  It's not hard to imagine the same scenario playing out in the building and construction market. Japan is an expert in manufactured housing, delivering high-quality, cost-effectives homes with less material waste and minimal environmental impact. Given the labor shortages and rising materials costs, off-site manufacturing could potentially become the norm, as opposed to the exception. Perhaps high performance building professionals should take a page from the history books and invest their efforts learning from the Japanese before market share becomes another obstacle to overcome.
Just something to think about.