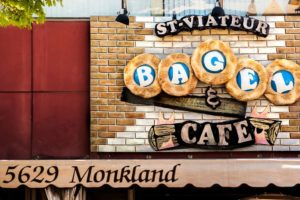 Montrealers have a lot of pride in the their bagels. Compared to the New York-style bagel, Montreal's version is smaller, less chewy, and sweeter, thanks to some honey in the boiling water before baking in a wood-fired oven. It's a point of national pride.  And while ECHOtapers aren't known to turn down any city's bagel and a schmear, we do have a favorite — Montreal's iconic St-Viateur Bagels.
When it came time to select a food truck for our annual golf event, St-Viateur was the obvious choice. As ECHOtape employees noshed, the food truck team told us about their annual Bagel-O-Thon.  Much like us, St-Viateur is also really big on donating to charities, and they're especially interested in supporting the local community. In fact, every year St-Viateur hosts a Bagel-O-Thon to support the Generations Foundation, which feeds 8,000 schoolchildren daily in 100 schools and learning centers!
We had three words in response: Count. Us. In.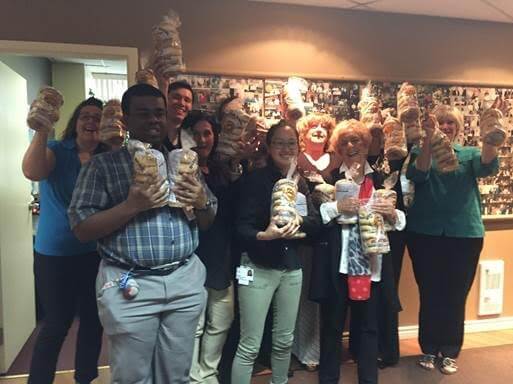 Between 6am and 10am on September 10, 2016, 100% of every purchase made at the Monkland St Viateur location was donated to Generations Foundation. ECHOtape employees placed a giant order, with Cherie and Ilana doing the pick-up. And with your help, St Viateur raised over $10,000 for Generations Foundation. Now that's a breakfast worth bragging about!