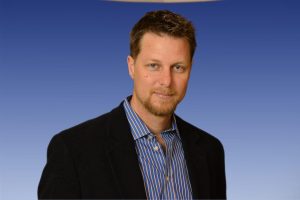 This month, a new voice joins the ECHOtape team — Colby Swanson. He's a leading residential construction expert, innovator, technology scout and serial entrepreneur, but what we really love about him is his 360-degree understanding of the industry. Having worked as a framer/builder, building failures forensics expert, utility/insurance consultant, and corporate strategist, he's the perfect guest blogger for ECHOtape and we're excited to share his expertise with you.  While you can read all about his business experience on LinkedIn, we thought it would be fun to share something a little more personal.  
What was the very first thing you built? I clearly remember the first thing I took apart, a remote controlled truck … I was always taking things apart.  My first memorable build (I was about 9 when we started) was helping my dad and brother build our cabin in Prescott, AZ.
What have you enjoyed most about your career in building and construction? The friendships I have developed. The learning and sharing amongst my peers.  Being able to work outside and see the fruits of my labor.
What's been the biggest challenge? I like to move fast and get things done. The construction industry on the whole is very slow to change and adapt, which has forced me to learn to be more patient.
What is there about this consulting role with ECHOtape that most excites you?  I believe ECHOtape has a great opportunity to help the construction industry build faster, stronger, more efficient structures by embracing premium tape/adhesive technologies.
Is it better to be perfect and late, or good and on time? Good and on time … and stay hungry to improve.
What is one of your favorite quotes? "In this world you must be oh so smart or oh so pleasant.  Well, for years I was smart, I recommend pleasant." Elwood P. Dowd (Harvey 1950)
What's your favorite way to spend down time? Backcountry hiking.
What chore do you absolutely hate doing? Folding clothes.
If you could choose anyone, who would you pick as your mentor? Elon Musk.
What's the most important thing that people show know about you? I love to challenge the status quo.
What do you love about tape? Its simplicity and utility.
Be sure to follow us on Twitter and LinkedIn to get the latest insight from Colby and the experts here at ECHOtape.