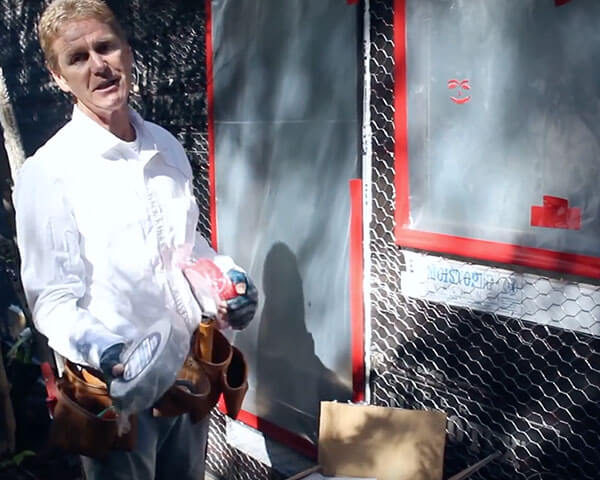 True or False: All STUCCO  tapes are the same.
If you're Kirk Giordano, the answer is unequivocally false.  Of course, we happen to agree, but it's always great to see high-quality professional contractors relying on our tape in the field.
"I've lost a ton of money over the last few weeks because of tape failure… coming off the same day I applied it.  For what?  Saving a few dollars a roll by using the inexpensive brand from the material yard or whatever you could grab at the big box store?   I paid more than that in lost wages having to make up for these failures."
See what else Kirk had to say on his video, "What's the Best Duct Tape You Can Buy?" 
Stucco work is demanding, requiring tapes designed specifically to survive the weight of plaster; adhere to multiple surfaces, not just concrete and wood; and remove cleanly when the job is done.  Taking a minute to select the right tape for the application not only saves time and money – it means a satisfied customer and a proud professional at the end of the day.
For the record, Kirk is using CL-W6089, a premium grade red cloth duct tape developed specifically for professional stucco contractors.