Bill Robinson is a nationally known construction trainer and presenter and owner of Train2Build and Train2Rebuild, a company that provides education for the building industry and homeowners. Headquartered in New Orleans, Robinson hosts consulting and training programs that focus on detailing the building envelope in the hot/humid climate, best practices for installing doors and windows, flood hardy building materials and methods, and moisture management in the Gulf Coast region. 
And it just so happens that one of his favorite building materials is double-sided tape. Which makes Bill Robinson one of our favorite customers, obviously. 
How did you first learn about ECHOtape? Through blogging, actually. Amanda Voss reached out to me when she was researching a series of stories on moisture management and adhesive trends.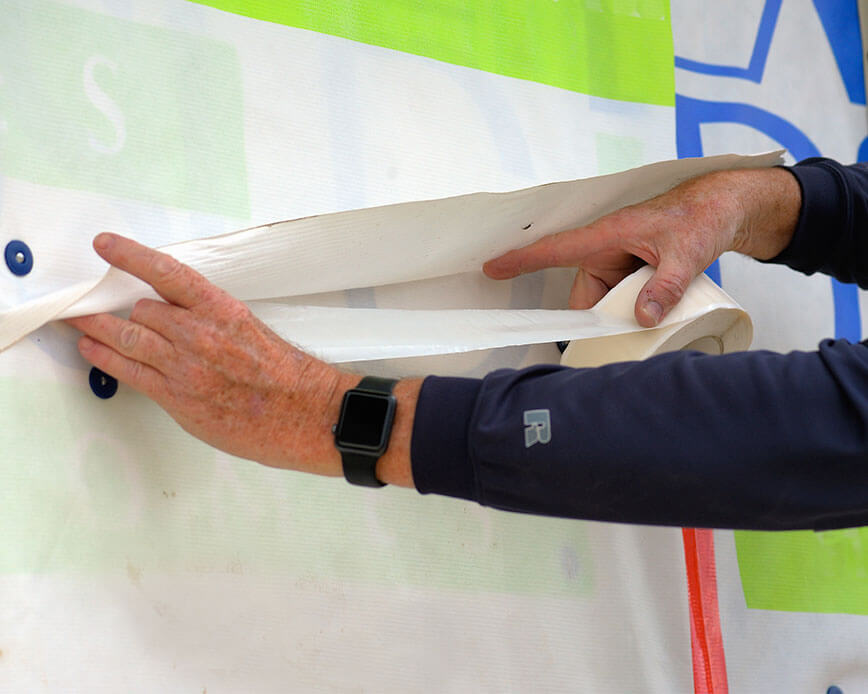 When did you start using our products? I had become fascinated with the powers of double-sided tape through my work with JLC, but ECHOtape was new to me. I reached out to Steve Underhill and he sent a couple of sample rolls for me to try and I was blown away. That was three or four years ago. I've been using ECHOtape ever since.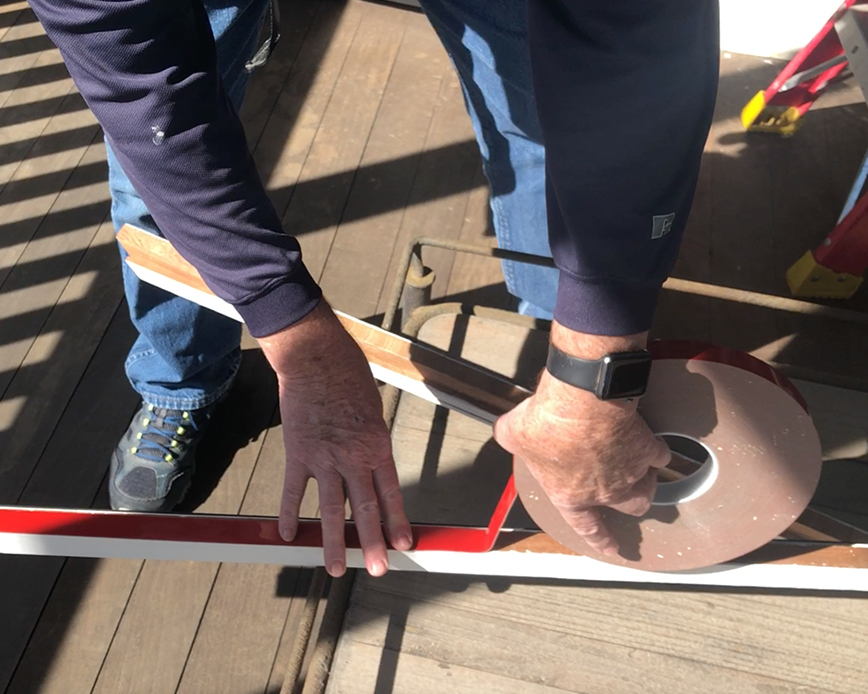 How many different ECHOtape products have you worked with? Any favorites?  Although I have used your seaming tape, I'm mostly interested in double-sided tapes, using them in applications where I need to adhere to a substrate that I can't typically drive nails through. Or even ones where you can, because I don't like the idea of penetrations. Any hole, no matter how small, has the opportunity to become a problem when there is moisture involved. Double-sided tape allows me to have the same powerful hold, but with the added benefit of keeping things dry. For windows and doors, I am really impressed with the Double Sided Acrylic Foam tapes, UB-F3504 and UB-F3557.  And I'm a firm believer in seaming housewrap with tape, instead of fasteners or nails. Sure, it takes a bit more time, but the air sealing benefits are worth the extra effort.
What's been the biggest surprise using tape in your construction projects? The surprise is the versatility. The reward is the adhesion level.  A nail is a nail; it has one job and does one thing. Caulk, which is something that I use often, is more versatile, but it's still limited.  Tape is truly multi-purpose. The different adhesive components allow me to choose the best stick for the job. And it allows me to connect, or adhere to different substrates that were previously huge challenges, such as irregular surfaces. The cool thing is that I can weather strip without fasteners and ensure a moisture-resistant barrier.  
What has your customer experience been like? Phenomenal! My go-to guy is Steve Underhill. Mostly because I'm old school; I like talking through my challenges and you can't do that with a chatbot.  Steve listens, he's genuinely curious, and what he's doing makes me look good. The results speak for themselves. 
[echo_cta]
What's next for you and your business? Bottom line: I'm a building envelope guy that lives in the humid Gulf Coast of Louisiana. Moisture issues are what we're trying to solve every day. Building homes to withstand hurricanes and tornadoes is important.  But the real challenge is moisture and microbial growth. 
Right now, I'm involved in a number of flood recovery and rebuilding projects, including the Disaster Justice Network in Lake Charles and lowernine.org in New Orleans. We're creating training programs and resources — for builders and homeowners alike—to help these areas create durable, healthy, efficient, moisture-resistant homes, to better withstand the next weather event.  
As a consultant, I'm also on all kinds of Zoom meetings with building pros, the best of the best. But most of these guys are from the Northeast and Midwest, their concern is insulating houses for heating. In the humid South, we need to focus on air sealing a house for cooling and moisture. Those are two different things.  When it comes to hiring a company for a job, whether it's an engineer, architect, or builder, make sure they know your climate challenges. If you don't know, ask me. I'm an educator and a connector, I can find you to the right people.